Are you new to the world of business? Here are a few tips to help you excel:
Bringing your startup to life is one of your greatest feats. Through a startup, you not only get to convert your vision into reality but also address a major need gap in the market. A startup is your key to creating lots of employment opportunities, addressing supply and demand needs, and creating a change in society.
You get to be your own boss, set your own work rules and bring forward a force of innovation. A corporate job might get you handsome pay and lots of decent benefits but plunging into the startup world gives you a whole lot of opportunities. When you work for a big corporation, most of your hard work is almost never recognized. In a big company of 500 employees, your role isn't always significant. Whereas, when you work hard to make your startup a strong entity, all of the credit solely goes to you.
As a startup owner, you're probably full of ideas, vision, and lots of intense aspirations! However, it takes a lot of consistency and hard work before your startup starts helping you pay the bills.
Here are a few tips that will help you get there quickly:
Track your progress
As a business, you can track your progress by setting reasonable, actionable, and practical objectives for the team. Your business objectives need to be loud and clear. Write them on a board and place them somewhere so the entire team has access to the goals.
As soon as the tasks keep on getting done, tick them off the list. Don't let your employees call it a day unless they've finished the tasks assigned to them. Make sure your team is moving forward as a single unit.
A good business management solution like TaskRuler will always help you stay on top of your tasks, objectives, and goals for the day. It facilitates easy task management and gives you a lot of control over your business. You'll be able to invite the entire team to collaborate using TaskRuler and create combined productivity reports.
An added benefit of TaskRuler is that you'll have full integration with additional software and business solutions like QuickBooks to streamline your business operations.
Timely reporting
Tracking progress is only one side of the die. As a small business, you probably rely on a lot of external funding. Any external sponsor or funding entity will need to look at a detailed account of your operations before deciding whether they'd want to invest in your business.
In order to attract the right amount of investment for your business, you need to be able to convince the investor that your business is on the right track. You need to have all the right reports in front of you before pitching in the idea to a potential stakeholder.
TaskRuler will allow you to generate a comprehensive range of business reports. These reports can be customized as per your business requirements and will give you a holistic insight into your employee performance, financial health, and other KPIs. When you have all the right information in front of you in a precise and well-tabulated form, it becomes a lot easier for the investors to analyze your company profile in a single glance.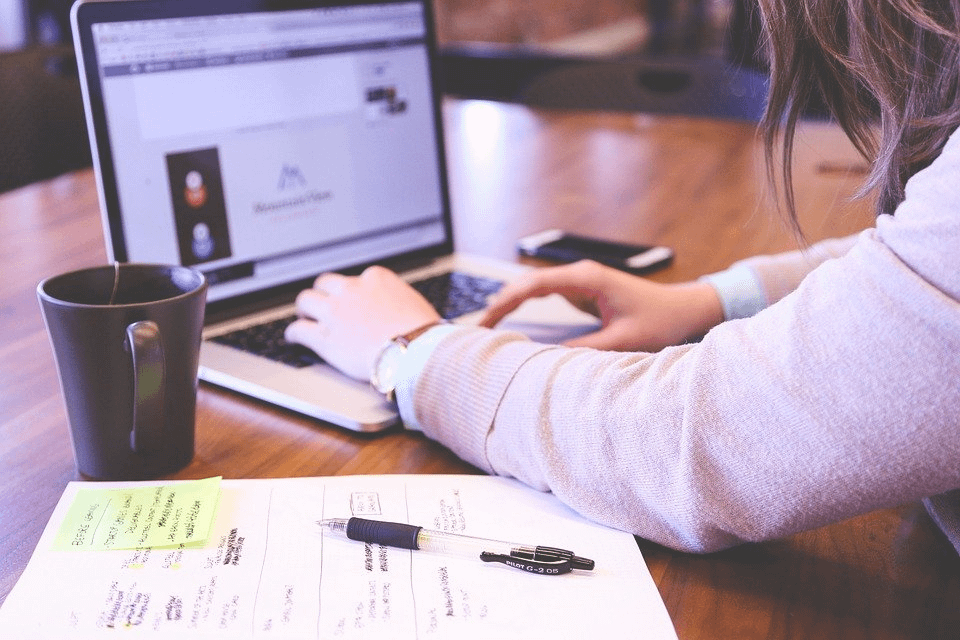 Identify your long-term goals.
You need to adopt a somewhat similar strategy for the organization's long-term, overarching goals that you need to achieve. No matter what you do, keep the company's mission and vision statement in perspective. Every small step should be a reflection of where you aspire to be ten years from now.
When you have larger and long-term aspirations and goals, you can easily break them into smaller and more actionable tasks. This will determine the day-to-day activities and operations of your business. When you break down bigger tasks into smaller tasks, it becomes a lot easier for the team to focus on what needs to be done. Both long-term and short-term goals are equally important to help your business grow and excel in its realm.
This strategy will help you keep the entire company aligned and organize your business priorities well. Remove any distraction from the workplace that prevents the team from focusing on the unified mission.
Please remember synergy is the key! All of your business's short-term goals must eventually amount to and contribute toward the long-term goals. Even if you're new to the world of business, you need to be positive about your future outlook and think of where you'd want to take your business ten years from now.
Mandatory daily meetings
If you've just started our business, be very proactive when it comes to communication. Communicate every business idea, consideration, and process with your team. This will help you stay on the same page, build trust and credibility, and keep the team informed. Holding regular meetings is a great idea!
These don't need to be very detailed. You also need to gather the team, discuss progress, assign any tasks for the day, and communicate your expectations. Entertain questions and see if your team members have any concerns, queries, or input for the day. Put a whiteboard in the middle of the meeting room and get everyone to write down whatever they want to add to the discussion.
Online business task management systems like TaskRuler can help you schedule, organize, and manage your meetings effectively. Hurry up and register yourself so your business can reap the benefits of this online tool for project management and meeting management.
There is a special discount for the first 250 subscribers!