As a business owner, you need to invest in a CRM system. We are living in a highly digitalized world. Businesses that stay abreast of the technological changes and advancements succeed while those who don't eventually lose out.
Restaurants print digital receipts. Deliveries can be tracked on your mobile phone. There are apps to check whether the nearest mall has ample parking space. There is a single most powerful force behind all of these changes—software.
Software is the driving force in every business today. Here are a few essential software your business needs to be more organized and efficient:
Accounting software
Every business must deal with finances. Generating cash flow is one of the main reasons you're doing business in the first place. However, managing the finances and organizing them well also has a significant impact on your bottom line. If your accounting processes are inaccurate or not updated, you could end up misreporting your bottom line and profit margins. These will then impact your taxable income and subsequent penalties.
Other than that, error-free accounting data is a regulatory requirement. Every country follows a certain accounting system, and the accounting data need to be in line with the system. Any deviations will inherently impact your business's credibility and market reputation.
You need to ensure that every transaction that you record is perfectly error-free, accurate, and recorded timely. Businesses often rely on manual accounting methods for their bookkeeping. This results in excessive paperwork, calculation errors, and time lags.
At the same time, accounting software like QuickBooks can help you manage your finances effectively and efficiently. However, to choose the right kind of accounting software, you need to understand your unique business needs.
Make sure you select a system that caters to all the basic accounting tasks, such as payroll, tax filing, cash flow monitoring, expense tracking, and financial reporting. The software needs to be in line with your business size and number of employees.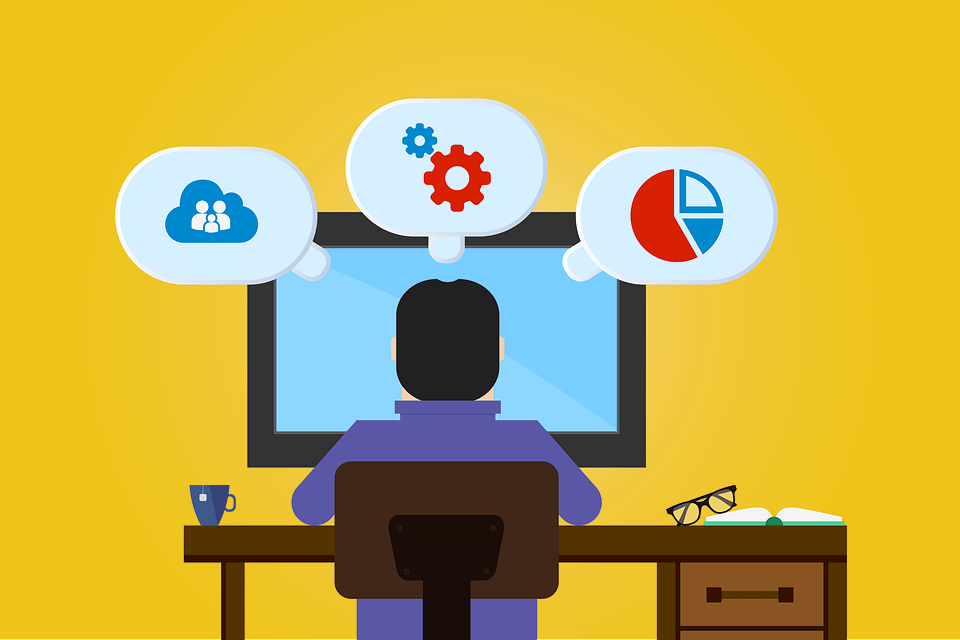 Project management software
Project management is a very crucial business function. If your business takes up on a lot of different projects involving different stakeholders, it might be a bit hard to keep the tasks organized.
Every single project has its own set of affiliated labor, material, costing, projections, vendor details, forecasts, sales values, and invoices. There must be a dedicated system that allows you to categorize these expenses according to the individual projects.
A robust project management software will help you break down the project into different task segments, assign personnel, and set deadlines. The software makes it easy for you to track progress, allocate resources, and free up a lot of clutter from your system. You can also gain an insight into how well each project is doing. This tells you whether you would want to continue or discontinue with a certain project. When you have clearly defined project goals, it becomes easier for the team to collaborate and remain aligned.
A good project management system also helps you reduce your costs, remain productive, and keep up with the deliverables. It also helps you define the project scope and communicate it to the rest of the team.
At the same time, it also provides appropriate assurance to your clients that their projects are being tackled and managed professionally. They'll be confident with your ability to delivery on your promises.
Customer Relationship Management System (CRM)
As a business, you need to acquire new customers and enhance their user experience and retain them for a long time. Your priority should be to churn out the maximum customer lifetime value. CRM software helps you analyze your customer segments and the ways your business interacts with the customers. It straightforwardly presents customer-related information. You can gain a lot of valuable insights from the data and use it to drive sales.
Using a CRM, you can also carry out better customer segmentation. The system helps you divide your consumer base into different segments in terms of their demographics, user behavior, user choices, lifestyle, consumer behavior, and spending traits. This enables you to identify and target the most marketable consumer segments and churn maximum revenue out of these.
As a result, you have greater knowledge of what your consumer wants and what they expect from you. You can use this type of insights and information to improve your customer service and provide services that your customers expect. The investment will ultimately result in better lead generation and higher sales.
You're operating in a highly competitive world. You need to understand your consumer base to provide better and more relevant services. If you fail to take out the time to understand your audiences, maybe your competitor will do it before you.
The good news is that TaskRuler is a comprehensive business management solution that helps you manage a holistic suite of business operations online.
If you're looking for a CRM software for small businesss, CRM tools, or an online task management system for your business, start a free trial now.
There are special discounts and incentives for the first 250 subscribers. We also have a 90% discount going on for our Founding Members. Be quick to sign up so you don't miss out on this rare opportunity.